Hung's International Inc. U.S.A
www.lubriplate.com.cn
E-mail:
(Technical Service)
To fully take advantage of our speciality & practical experience of machine lubrication,to save your money,time & energy !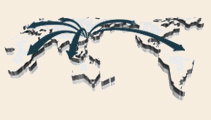 Talent concept
---
1. Talents are the first resource & most valued assets for company.
2. Man does what he can , and man what he will.
3. Brand staffs create brand company.
4. Talents standard: Perfect combination between ability and ethics
5. Treasure and love talent people
6. Rational use of talents and keep talents.
7. Provide platform to full play to all talents.
8. A selfless dedication and hard working for each employee is a strong
driving force for the progress of our company.
Warmly welcome talents both marketing and technical aspects to join Lubriplate team. We will give you platform both creativity and challenge. If you will to join Lubriplate please feel free to contact us.